Customs Clearance
We are AEO-certified and have a track record of handling more than 10,000 customs clearance operations per year.
We provide integrated overseas procurement logistics service, including everything from overseas procurement to delivery, and we have a track record of service in various product categories, with a focus on apparel, furniture, food, and raw materials (synthetic resin).
Features and strengths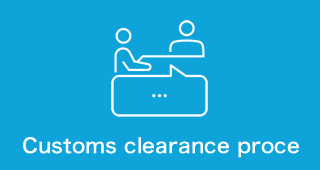 Import/export declaration (sea freight, air freight)
Other laws and regulations (food importation notification, quarantine)
Customs evaluation
HS codes
Customs evaluation instruction
Others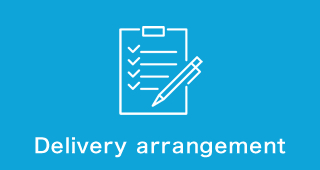 Container (20 ft. x 40 ft., triaxial)
Trucks (2 t, 4 t, 10 t, LTL)
Large-sized trucks (reefer, low platform)
LCL freight sorting and shipping
Others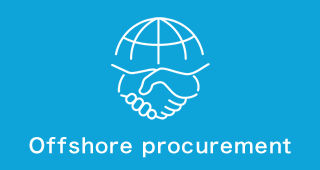 Forwarding operations (issuing HBL)
Marine transport
Air transport
Local FOB operations
Third country trade
Import/export operations
Others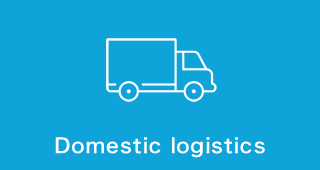 Warehouse arrangement
Container devanning on a truck
Domestic freight and bonded warehouse arrangement
Others
We offer a supply chain support service
We support the customer's supply chain by offering logistical services, including offshore procurement, customs clearance processing, and delivery arrangement, because of the high expectations for the supply chain optimization such as inventory adjustment, reduction of lead time , and on-time delivery.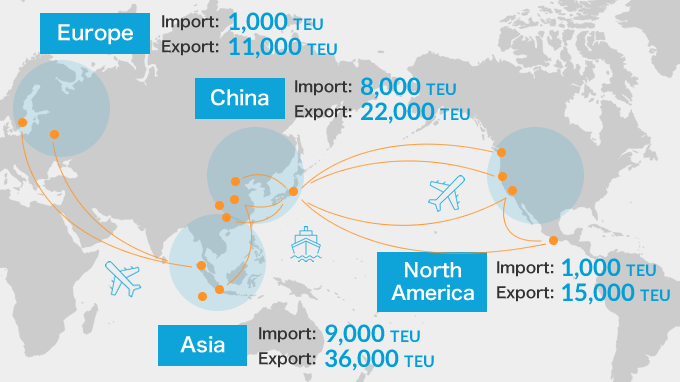 A total offshore procurement logistics service
We provide total support for offshore procurement logistics by utilizing the collective capabilities of the international networks established by the Mitsui & Co. Group.
We bring total logistical services from offshore factories in China or Southeast Asia to designated domestic destinations.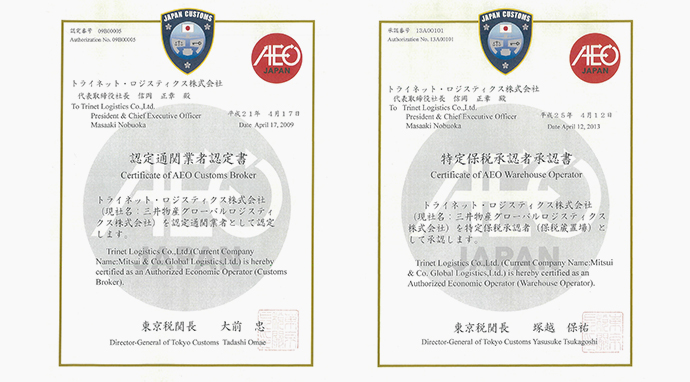 AEO-certified
Authorized customs brokers are those who are equipped with a system by which cargo security is managed and compliance with laws and regulations is established in handling international logistics. We obtained such certification in April 2009.
Because various preferential measures are in place, we can shorten the lead time in import/export customs clearance processes.
We also manage information security in accordance with AEO standards and follow all the related laws and regulations.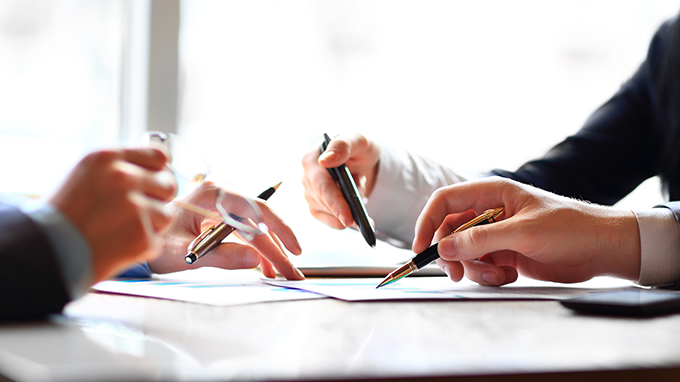 A proven track record in handling a wide range of products
We have a proven track record in handling a diversity of cargo, including apparel, food products, chemicals, and furniture, and we have also accumulated a wealth of data.
Our specialized staff members provide highly detail-oriented service.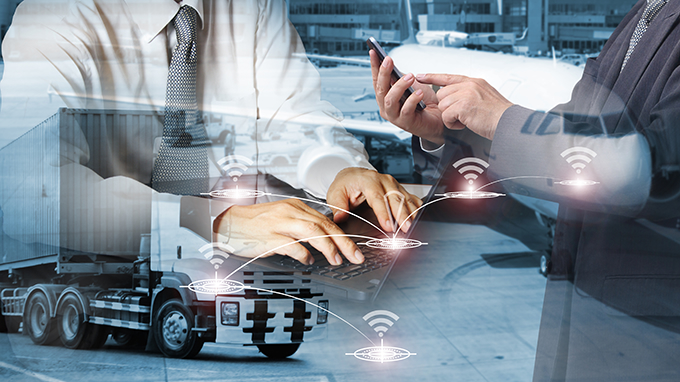 A level of service underpinned by considerable experience
We clear about 5,200 shipments through customs each year.
We offer customers a high level of service, and many companies approach us for prior consultations.
Utilizing MGL's network covering the whole of Japan, we are able to perform customs clearance at all seaports and airports, and 12 transport partners aid us in handling drayage amounting to 30,000 TEU per year.
Our extensive track record has led to a high degree of customer trust in our services.