Distribution Facility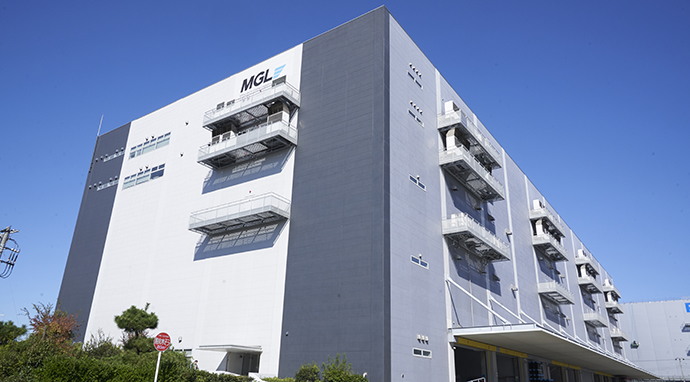 We are in the top class in the industry in terms of total floor area, mainly in Kanto and Kansai, two major commercial areas that represent key logistics locations.
We utilize our group's information network and our company's operational track record to provide logistics real estate and office space ideally suited for our customers' needs.
Service details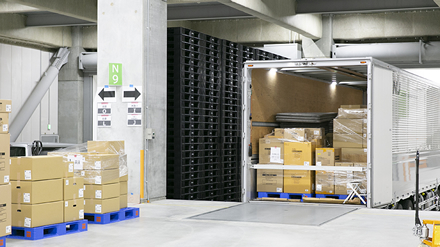 Real estate services for logistics facilities nationwide
We provide logistics real estate service based on the use of our warehouses, which are located mainly in Kanto and Kansai, two major commercial areas that represent key logistics locations, and have a total area of around 800,000 m2 (240,000 tsubo).
In addition to warehouse facilities under our jurisdiction, we take full advantage of the Mitsui & Co. Group's network to respond to the needs of our customers regardless of the area or scale by making proposals on how to develop logistics facilities, providing consulting services to help find facilities throughout the country, designing logistics, and providing other services that include everything from equipment application support to facility operations and maintenance during contract periods.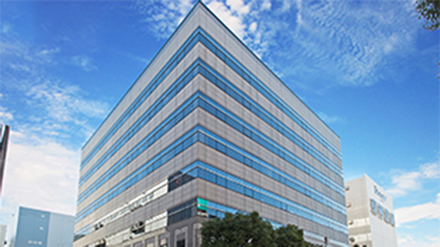 Office rental service
We have offices in Katsushima, Shinagawa City in Tokyo (Toshin Building) and Hakata, Fukuoka City in Fukuoka Prefecture (Sun East Fukuoka Building), both of which are located near major stations and ports.
We also own and rent out office buildings that have grades comparable to those of offices in urban areas.
We propose office space that provides a good location for logistics operations, comfortable offices and traffic access.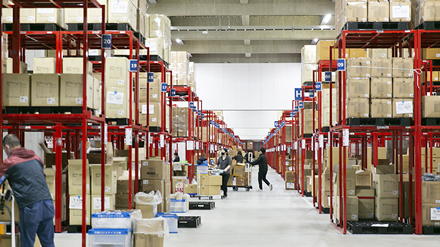 Subleasing business
Our company is involved in the subleasing business, including subleasing warehouses and logistics facilities within our own company in whole or in part and subleasing them with our company's bases.
We can handle warehouse and logistics facility operations, tenant management, and finding new tenants for free space, which helps to reduce the hassle typically faced by owners.
We also utilize the Mitsui & Co. Group's network to handle the work involved in introducing air conditioning and material handling—which are necessary to launch new facilities—as well as management and maintenance after the start of operations and the arrangement of deliveries.
Redevelopment of owned facilities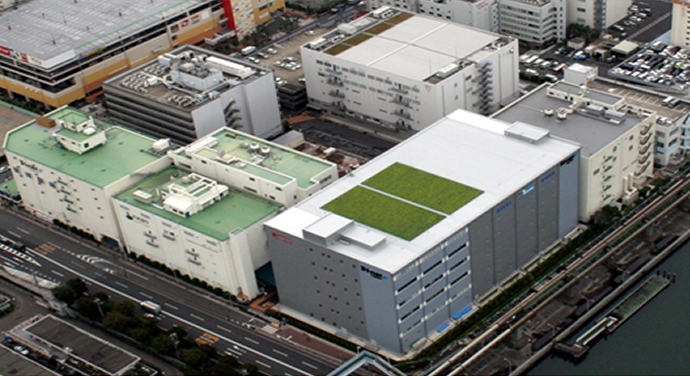 Our Logistics Property Business Division is currently demolishing three of our existing warehouses in Katsushima, Shinagawa City and is redeveloping them as a warehouse with a total floor area of around 25,000 m2 (7,600 tsubo).
The main purpose of this plan is to increase the bustle of the Katsushima area. Therefore, instead of simply serving as a logistics warehouse, this facility is expected to help attract stores—including food and drink in particular. In addition, there is a plan to connect to Oi Keibajo Mae Station (Tokyo Monorail) via a pedestrian deck, and, after the facility is finished, it will provide a place for many people to come and go and contribute to the revitalization of the area.