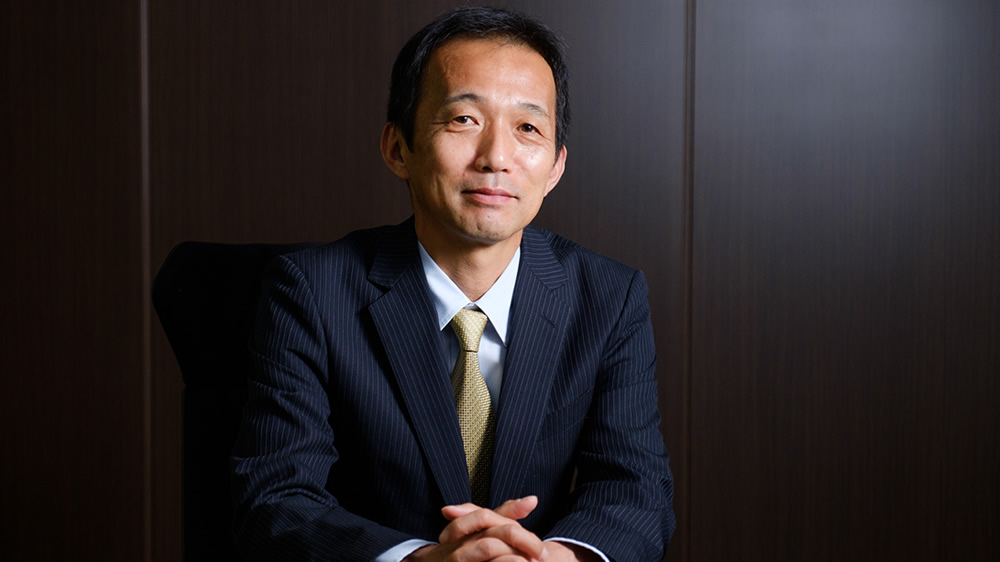 Mitsui & Co. Global Logistics, Ltd.
President

KENJI OYA
Our company has long been offering proposals of creative ideas and remedies as our strength to meet our customer's requirements.

At the same time, we will continue to take on the challenge of expanding our overseas business and creating new value in the form of logistics + α services by fully utilizing the comprehensive strengths along with the horizontal connections in Japan and overseas of our parent company Mitsui & Co., LTD, to realize our vision.

In April 2023, we established our new ESG (Environment Social Governance) Policy. We are committed to fulfilling our corporate mission while valuing horizontal connections among our employees.
PHILOSOPHY
Mission
As professionals in the logistics field, we will deliver a prosperous future for the whole world.
Vision
We will strive to be a global logistics partner who provides logistics solutions together with innovative "Logistics + α" services.
VALUES
We will value the health and safety of all employees and create a workplace in which everyone is considerate of each other.

We will sincerely face up to changes in the times and business environment, and achieve sustainable growth by proactively formulating strategies, taking appropriate actions, realizing transformation, and taking up challenges.

We will get ahead of changes in the times as logistics professionals, based on a combination of our frontline capabilities, innovations, and diverse human resources.

We will ensure compliance with laws and regulations and support society and people's lives by working with reliability and integrity.