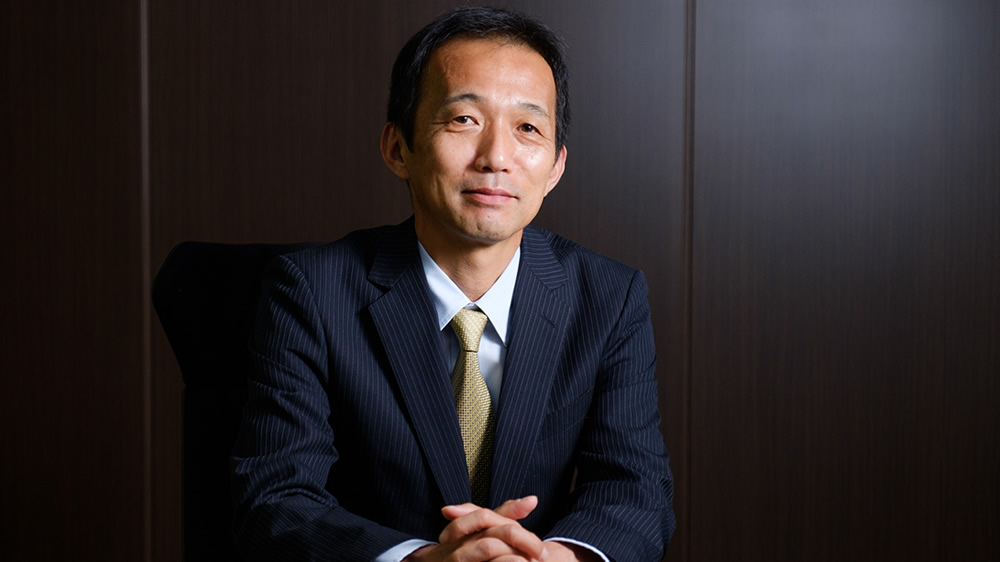 Mitsui & Co. Global Logistics, Ltd.
President

KAZUYA TAKEMORI
Since its founding over 60 years ago, Mitsui & Co. Global Logistics, Ltd. (MGL) has worked tirelessly to meet the needs of its customers by improving logistics and advancing its quality.
Taking advantage of the trend of logistics innovation driven by the digital and automation technology evolutions, we, as a solid partner, will continue to provide enhanced "logistics +α" services to our customers, by making optimal use of our knowledge and problem-solving capabilities backed by extensive experience, as well as the comprehensive strengths and worldwide networks of the Mitsui & Co. global group.
In addition, we will continue to promote sustainable initiatives in harmony with the environment and society in order to realize our corporate mission of "Delivering a prosperous future for the whole world".
PHILOSOPHY
Mission
As professionals in the logistics field, we will deliver a prosperous future for the whole world.
Vision
We will strive to be a global logistics partner who provides logistics solutions together with innovative "Logistics + α" services.
VALUES
We will value the health and safety of all employees and create a workplace in which everyone is considerate of each other.

We will sincerely face up to changes in the times and business environment, and achieve sustainable growth by proactively formulating strategies, taking appropriate actions, realizing transformation, and taking up challenges.

We will get ahead of changes in the times as logistics professionals, based on a combination of our frontline capabilities, innovations, and diverse human resources.

We will ensure compliance with laws and regulations and support society and people's lives by working with reliability and integrity.